ETHICAL, DIGITAL, MUTUAL: New digital bank, "Hiver", launches to meet the needs of Australia's essential workers
Hiver represents a new category of bank that combines digital banking technology and responsible investing
21 June 2021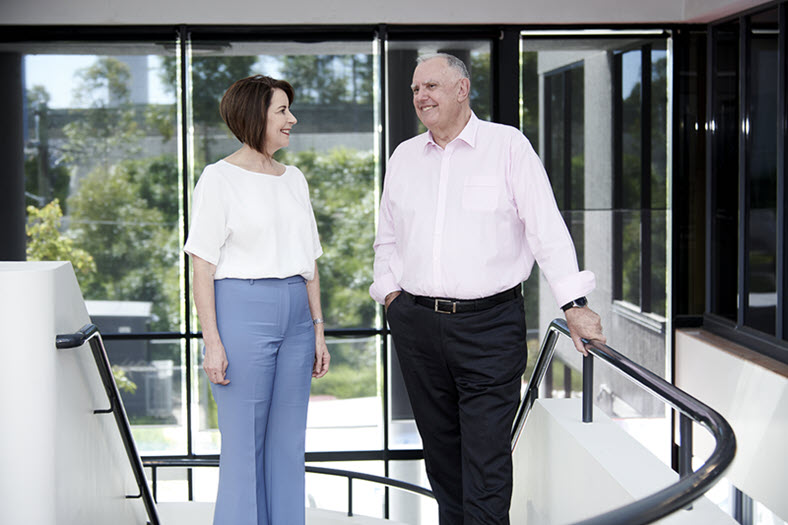 Hiver represents a new category of bank that combines digital banking technology and responsible investing, with the sustainable funds of a strong and respected industry player, Teachers Mutual Bank Limited. Essential workers will soon be able to download the digital bank app and start saving with Hiver.
Research shows that nearly 90% of Australians expect the money in their bank accounts to be managed in a socially responsible way by their bank.1 Hiver is set to be the first Australian ethical and digital bank that matches global benchmarks for social responsibility and meets Australians' banking expectations.
Hiver has convenience at the front-of-mind to meet the needs of essential workers. Research commissioned by Teachers Mutual Bank Limited found that 37% of essential workers are likely to choose a digital bank as one of the financial institutions they bank with over the next three years. Essential workers deserve a bank that they can trust to invest responsibly and act ethically, while securing their financial future.
Currently, the digital bank is offering new and innovative savings products, focused on delivering the best member experience at all times. The new Hiver Saver Account offers attractive interest rates, as well as new features to promote frictionless banking. Customers will be able to set up Direct Debits or make BPAY payments straight from their Saver, without the need to transfer to a transacting account. Hivers will also enjoy 1% cash back on essential purchases like groceries and public transport for a limited period of time.
Further products including home loans via the broker channel will be made available in the coming months.
Steve James, CEO of Teachers Mutual Bank Limited, said, "The introduction of Hiver to the banking landscape represents an exciting development in customer-focused service delivery. As the first digital mutual bank to hit the market, we are combining the best of new banking technology with the financial security of a nine-billion-dollar balance sheet and a proven, ethical business model."
"We are proud to be offering this unique service to some of our most valued community members, essential and frontline workers, backing their savings with our strong capital and liquidity," Mr James said.
Mr James has welcomed the appointment of Carolyn Murphy to the role of Chief Digital Bank Officer.
"Carolyn Murphy's track record in delivering innovative strategies positions her well to launch Hiver into the community and deliver our trusted services through a brand new product," Mr James said.
Carolyn Murphy, Chief Digital Bank Officer, said, "The pandemic has shown us how important high-quality digital services are for people working in essential services across the country, in cities and regional areas, day and night. Hiver consolidates our bank-wide push to a digital-first approach with our high quality, member-led banking services because we know it's what customers are looking for."
Ms Murphy said, "Essential workers' confidence in our ethical and efficient approach to banking could not be more important. We are excited to offer essentials workers their first opportunity to use the new digital banking app, which can be found by searching 'Hiver' in platforms like Google Play and Apple's App Store."
Created specifically for essential workers, Hiver is designed with community at its core. Being part of 'the Hive' effectively allows members to contribute to the financial goals of their fellow 'Hivers'. As a mutual bank, the majority of funding comes from member deposits. This means, the Hivers, from nurses to firefighters, can ultimately contribute towards the home loans of the paramedics and teachers who are also eligible members. As the Hive grows, the more Hiver can invest in its members be it through better rates, lower fees or enhanced customer experience.
Hiver represents Teachers Mutual Bank Limited's philosophy that banking is about more than putting money in an account.
Hiver is a division of Teachers Mutual Bank Limited which has a $9 billion balance sheet and its globally recognised ethical credentials.
As a division of Teachers Mutual Bank Limited, 100% of Hiver's retail mortgage and deposit products are independently Certified as Responsible Investments by the Responsible Investment Association of Australasia. This is at no extra cost to members and provides assurance that their money is not being used to fund harmful industries such as fossil fuels, tobacco or gambling.
Teachers Mutual Bank Limited has been named as one of the 'World's Most Ethical Companies' for eight years in a row – a tough global benchmark focused on areas including culture, environmental and social practices.
Hiver is a bank solely dedicated to some of Australia's most respected frontline staff, the essential workers in education, emergency services and health care sectors.
Hiver will invest profits back into what essential workers care about: competitive rates, lower fees, innovative saving solutions, ethical investment, and local essential worker community projects.
As at 24 June, the Hiver Saver Account attracts a base rate of 0.50% p.a. interest, calculated daily, paid monthly and applied to the whole bank balance. The Hiver Savings
Account will also feature a bonus variable rate of 0.25% p.a., which is earnt for each month the client makes a deposit and makes no more than one withdrawal during that month.
Hiver bank accounts come with an 82% recycled plastic card made by an Australian manufacturer.
Technical specifications
Teachers Mutual Bank Limited has had a healthy capital adequacy ratio for many years. In 2019-2020 it was 15.3%.
Teachers Mutual Bank Limited has recorded strong growth in both lending and deposits hitting a new milestone of $9 billion in assets as at 30 January 2021.
Hiver is backed by the existing Teachers Mutual Bank Limited Authorised Deposit Taking Institution Licence.
Teachers Mutual Bank Limited holds an Australian Financial Services Licence and Credit Licence, issued by ASIC and an Authorised Deposit Taking Institution Licence issued by APRA.
Teachers Mutual Bank Limited has 55 years' experience and insights as a mutual, values-based bank founded by industry specific workers.
Teachers Mutual Bank Limited has existing ethical credentials and an eight year track record being named as one of the World's Most Ethical Companies.

---
1 According to the Responsible Investment Association of Australasia 2020 From Values to Riches consumer report.